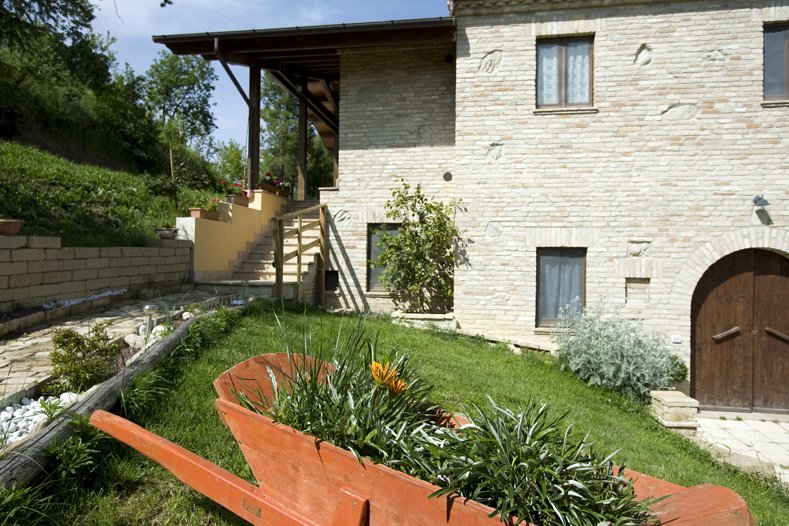 In our company, you will be welcomed like in a family and you will have the opportunity to attend and participate in the life and agricultural activities such as grape and olive harvest with the three generations who run it.
Our small farm covers 14 hectares of hilly land cultivated with a low environmental impact agriculture.
We cultivate vines like Pecorino, Passerina, Montepulciano, Sangiovese. The grape is then transformed into great wine from the nearby vinery called Cantina dei Colli Ripani of which we are members. In addition we grow about 700 olive trees from which we obtain an excellent extra virgin olive oil (worked with the traditional method of grinding stones) that we sell all over Italy
Guests can also enjoy in to take a guided tour to the nearby winery in the Colli Ripani that produces fine wines.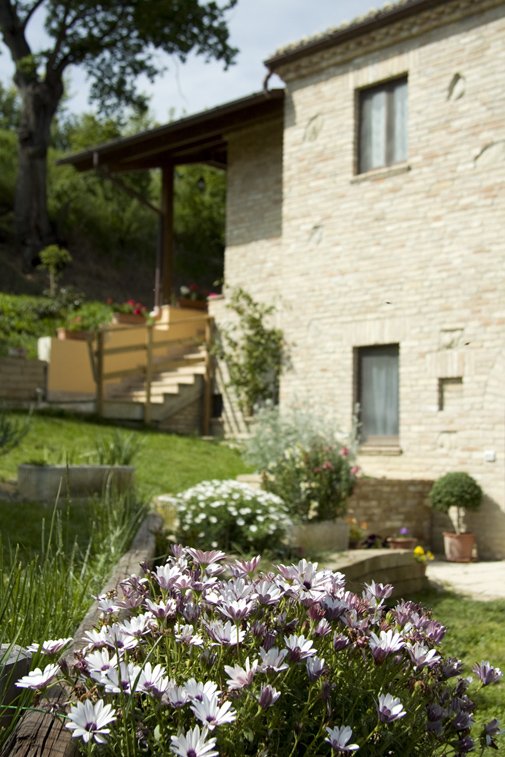 We have also a farm shop, which directly transform some of the products that we produce, that you can taste and buy to bring with you the flavors of your holiday …
Out Products
extra virgin olive oil
flavored oil
sauces olives
sauces artichokes
delicious artichokes
Vino cotto
And everything else made available from our land!
For all those who wish, there is also the possibility of mountain biking tour in the surrounding area organized by professional instructors.
Well … there are all the requirements for you to spend a pleasant and relaxing holiday in the healthy outdoors!